Apr 7, 2020, 8:30 AM
Penistone Grammar were looking into developing a remote learning strategy before Covid-19 closures were announced, so Strategic IT Lead, Michael O'Brien had already been investigating their options...


Guidance
They prepared guidance on 'what good looks like' for their remote learning. The Headteacher outlined that for years 10-13, every hour of lesson time, teachers should use Frog to set assignments and include:
Instructions
The activity or task
Assessment

Method
With activities and assessments already being used within their Frog Platform, Michael had been looking at ways in which teachers could talk through prepared material. Having rejected live video conferencing because of technical and organisational challenges, he settled on a little known feature of PowerPoint.

Recording
MS PowerPoint includes a feature which allows voice recording with a presentation. Once saved, it creates a small video file which can then be uploaded as a resource attached to a Frog Assignment.
Microsoft PowerPoint Recording a Slide Show



After creating your PowerPoint assignment - use the 'Record Slide Show' functionality.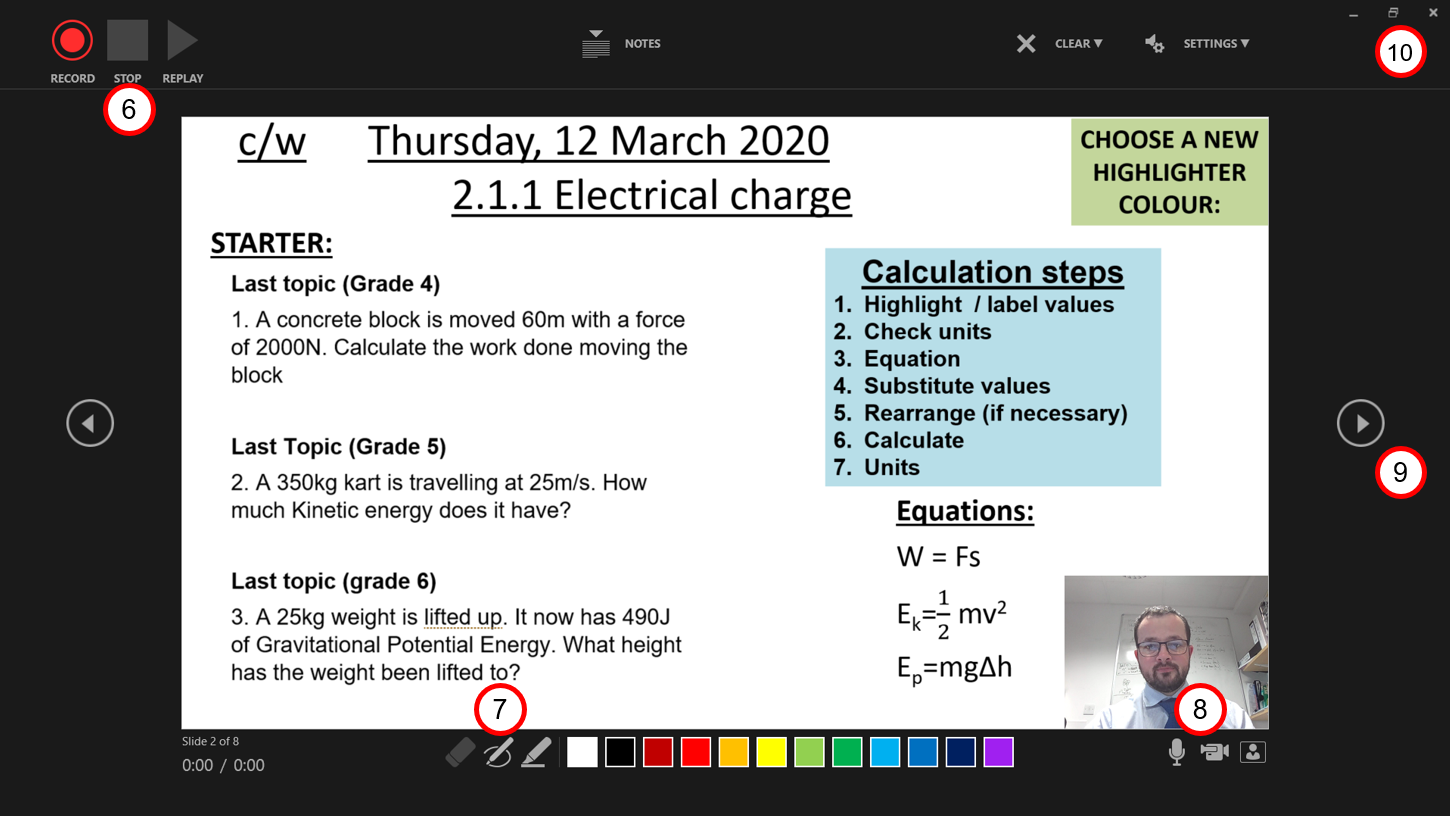 Record your voice-over in PowerPoint.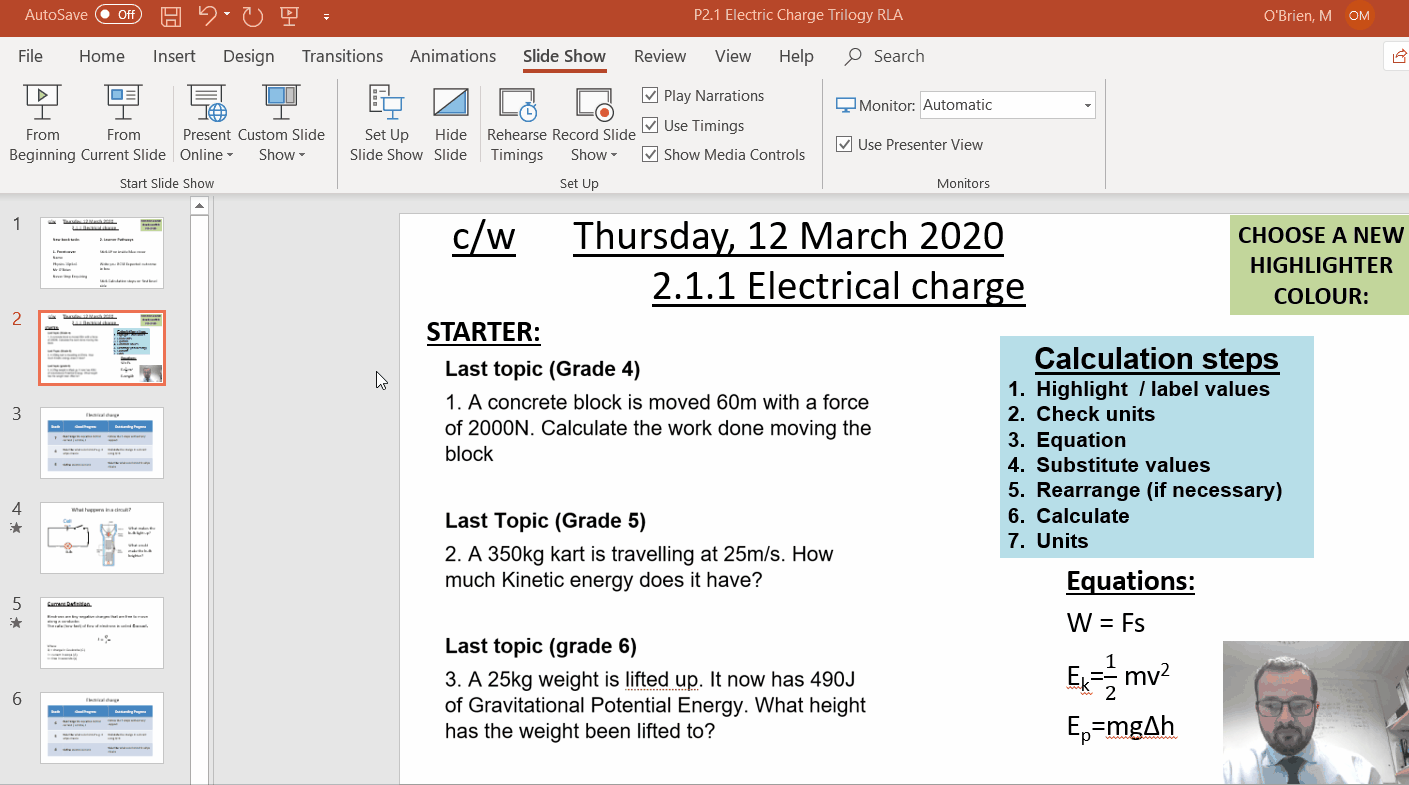 Export your PowerPoint as a video.