Frog Assignments has the full complement of self-marking quizzes, file drop and text activities for work that's created on the computer, but Mayflower High School were looking for a solution to submit assignments that have been produced on paper...
The solution for them was to use FrogSnap. Staff continued to set Assignments with the addition of a File Drop plus some basic instructions. Pupils can now prepare their written work on paper as usual, take a photograph of it using the free FrogSnap app on their phone and upload directly to the Assignment that was set for them.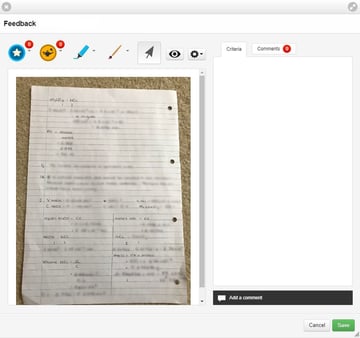 Example from Mayflower High School
Submissions can then by annotated by the teacher using the Assignments Feedback feature or all work can be downloaded onto a local computer.
Download FrogSnap from your app store...