How to set time limits on student work in FrogLearn.
For schools, not being able to get the usual visual cues as to how pupils are faring means it can be difficult to find the right work-balance for everyone. Teachers at Ellesmere College were busy setting quizzes for their students through Frog but had a concern about maintaining healthy levels of interaction and asked us if they could limit screen time as a way to manage it.
In FrogLearn Assignments there is a handy setting for this, which can be enabled with every new assignment that contains a self-marking quiz. You can set an overall limit on the exercise and/or a time limit on individual questions in a quiz.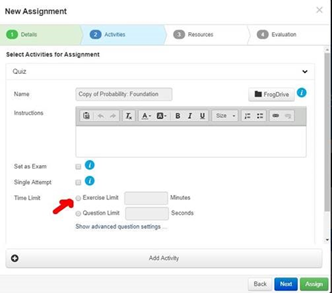 How to set a time limit on assignment work in FrogLearn

At secondary level, where a consistent structure can help students to plan their day, especially with children home learning, many schools are setting timetable expectations at a higher level.
As per this example shared by Whalley Range High School...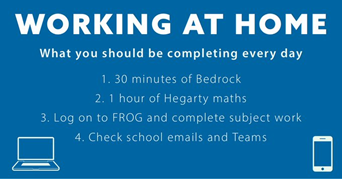 Whalley Range High – Setting expectations