Let students help plan your summer holiday
The SATs are over and teachers everywhere are beginning to think about their summer holidays. This year your students can help plan your holiday with this post-SAT investigation resource for numeracy which is available to install on your Frog platform
Holiday Time! is a new site for FrogLearn schools. It is a free numeracy investigation resource ideal for pupils in year 6. Inspired by TES resources this site includes nearly every strand of the numeracy framework.
What is the Holiday Time! activity?
Students have to research and plan your family summer holiday which meets the success criteria you have stated in the brief. You can even edit the brief so it matches your perfect summer holiday. Your students have to research different holiday options and put together a PowerPoint with their findings and recommendations for your next holiday.
Students can complete this activity in class as a longer term project or you can set it as homework.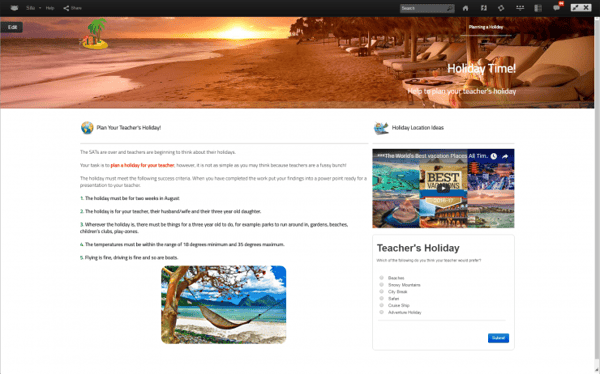 How do I access this resource?
This is a free resource for you to download, edit and use. You can install the Holiday Time! site from the FrogStore applicacation inside FrogLearn.
Frog Schools can download a wide range of free sites, resources, themes, sites and apps from the FrogStore.