On Wednesday, 19th April, school coders from around the country came to Frog Towers to take part in our first FrogCode event. FrogCode, for those of you who don't know, is a development environment inside Frog which allows users to build Frog applications and widgets. It takes the functionality of the HTML widget and extends it beyond the specialists. For most of our visitors it was their first time seeing FrogCode and yet all who attended built working widgets during the day.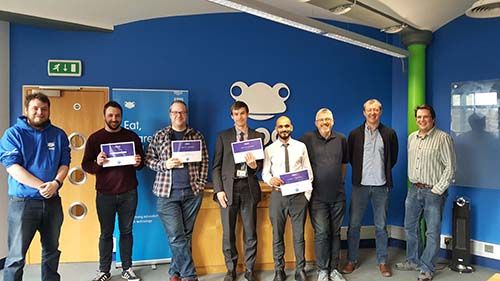 Widgets built on the day
Simon Clough and Javed Saddique from the Radclyffe School created two widgets between them. Their first widget allowed them to display behaviour summaries from the Progresso MIS inside FrogLearn using a combination of Frog and Progresso's APIs.
Their second widget is an image gallery fed from a shared folder.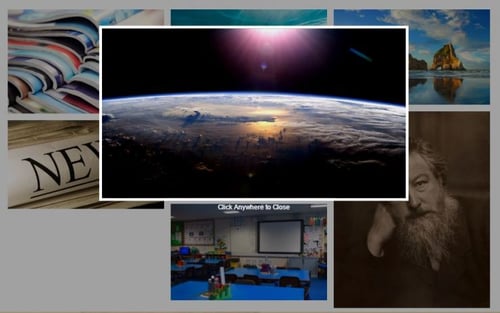 Sean Quinn from Rugby High School spent the day working on a "Mark As Read" widget designed for parents to acknowledge receipt of information. This widget, which uses Frog's forms, has many potential uses, from staff acknowledging specific policies to using the widget for self-study courses.
Liam Edgeley from Calderstones School built an "Ask for help" widget for his students. In Liam's Computing lessons, students often ask for help when working on their projects; keeping track of which student asked what when and whether they still need assistance is a challenge. Using Liam's widget, student click a smiley face which sends him a Frog notification. Liam took his widget further and created a notification summary widget for the teachers.

During the day, Frog developers presented our schools with upcoming features, including the improved attainment data, assignment monitor graphs and FrogConnect – our system for linking Frog boxes designed for multiple academy trusts.
The day concluded with a show-and-tell presentation to Gareth Davies, Frog's MD and Graham Thorpe, Product Manager. Both Gareth and Graham were very impressed with the work done and asked a lot of questions about what support schools wanted for FrogCode.
The widgets built during the event will be installed on the contributing schools boxes and we'll be asking them to share them with the community as soon as possible.
Watch this space for information about future FrogCode events.