There's plenty of reasons to make a beeline for the Frog stand during your Bett visit - and it's not just that we have the best bags!
You'll be seeing a lot of edtech during your visit, so let's be clear about why stands NK70/60 in the Teaching Tech Zone should be circled on your map...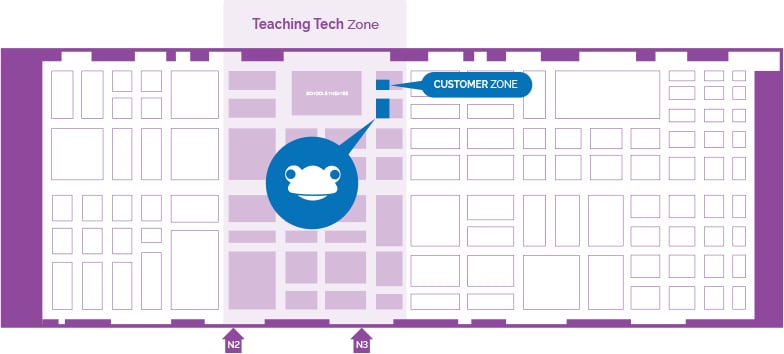 We have a solution for you! Frog is a whole-school management system, which means it can wrap around any existing tech to create a connected, collaborative and secure space. Across the Frog range we provide an end-to-end solution that will address operational, administrative and educational challenges in your school,
Mark Anderson - ICT Evangelist. We are delighted to have Mark join us on stand NK60 for a speaker session at 12pm

,

Friday 24 January

. A former teacher and subject leader now educational advisor, distinguished speaker and edtech expert will be talking digital strategy and is sure to have some invaluable tips for you.
Frog family update. We always create an area for Frog Schools to check in with us whilst they're at Bett and this year Solutions Architect, Graham Quince will be running twice daily sessions on what's new from stand NK60. Sessions will be held publicly so everyone is welcome to listen in!



---
Your Platform. Your Way.
Three core platforms power a number of solutions to get you where you want to be
FrogLearn - Learning Platform
FrogProgress - Curriculum and Progress Mapping
FrogPlay - Curriculum Quiz Engine
The Frog Academy
The purpose of The Frog Academy is to bring schools and MATs together to share ideas and co-create real, practical solutions that will have a positive impact on teaching and learning. These can range from learning resources through to brand new software solutions.

---