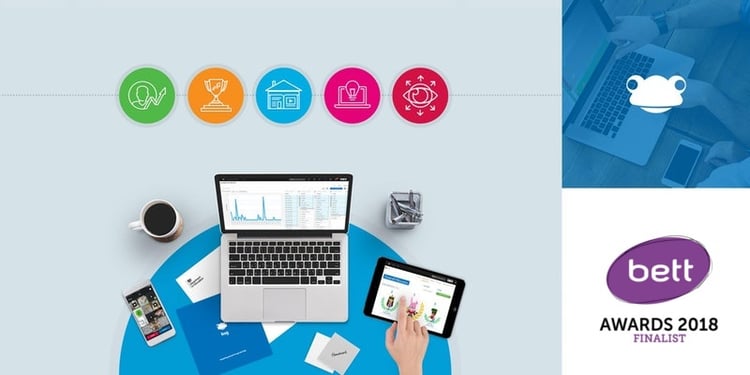 We're positively jumping for joy over here at Frog, as it has just been announced that Frog Education has been shortlisted for not one, not two, but three BETT Awards 2018!
The categories for which Frog are finalists in are:
Exporter of the Year
Free Digital Content of Open Educational Resources
Company of the Year (More than £3m Turnover)


"We've been through a lot of changes as a company in recent months," says Deputy Managing Director Michael Wilkinson, " with each step being focused on helping our new and existing customers to feel supported and nurtured. Not only that, but we want to ensure, ultimately, Frog is helping to enhance the brilliant teaching and learning that happens, in both UK schools and around the globe."
"Being announced as finalists in these three categories is a tremendous achievement for the Frog community, as well as a testament to the outstanding work done by Frog's team. Whether we take home these awards or not, this recognition that Frog is amongst the best resources for schools in the education technology sphere is a prize in and of itself."
Whether we win one, two or three awards come January, the real prize is in having such wonderful educators help to make Frog great. Thank you, teachers, for everything you do, and please keep your fingers crossed for us come January!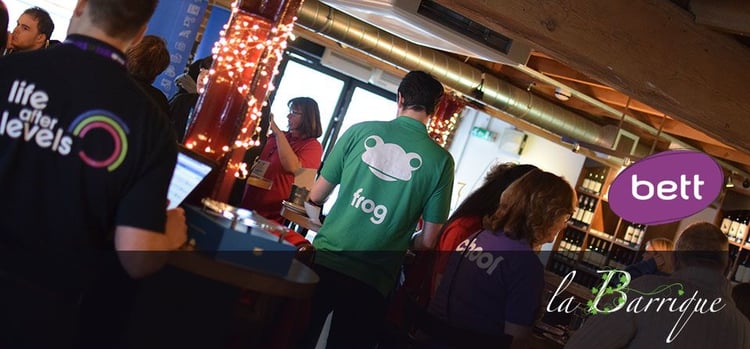 You will find Frog at the featured BETT Bar and we are hosting our very own Customer Zone at the La Barrique Wine Bar & Restaurant located just outside of the ExCel Centre.
We have a number of great activities planned where you can spend some time with one of our consultants, secure some free training and come and meet with other Frog customers at our Eat, Share & Learn Lunch. You can book your tickets for free using the link below before they are snapped up:


See you in January!