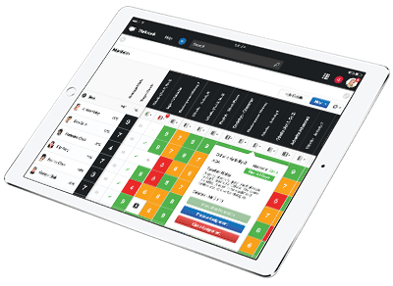 Introducing Markbook...
Full graphical mark book for every class with target grades and colour coding, seamlessly integrated with Frog and your MIS. Provides total visibility of how all students are progressing with classwork and homework.
New features include: Recording student hand-ins, sharing assignments between teachers, sharing mark books for team teaching and an export ability for offline analysis.
Everything in one place and all built into Frog for no extra cost.
There's lots you can do with Markbook!

Record all Homework Activity
Assignment hand-ins and non-submissions for online and offline homework.
Late but completed submissions.
Non-completion due to absenteeism.
Share Resources
Search homework content within mark books to reuse/duplicate and share assignments.
Set assignments across whole departments enabling the same piece of homework to be set for all classes.
Gain Insight
Full online overview of how each child is progressing in your class with export to .csv option.
View reports by class, student or subject - ideal for parents evenings!


Simplified Marking
Mark work online and keep a record of student grades in the Markbook (supports multiple marking schemes).
Highlights status of current grades against target grades.
Markbook is an application that's compatible with FrogLearn and Frog HomeLearning products. Visit our digital Homework Course for more information on Markbook.