The Frog annual conference has become a regular feature in the academic calendar for many Frog schools. This year the invitation was extended to non-Frog schools, giving free access to a range of speakers led by Ofsted's National Director, Education, Sean Harford.
The event agenda for the Frog Conference (Frog19), Thursday 27 June, was designed to give school leaders the best possible understanding of the Ofsted Education Inspection Framework that comes into effect this September. The morning began with Ofsted's Sean Harford, followed by Education Adviser, Mick Walker and two guest Frog schools sharing their curriculum development experience,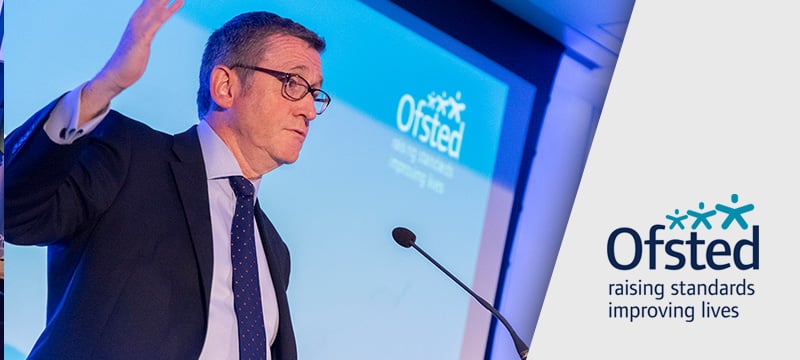 The conference was a tale of two halves, with the morning focused on curriculum and afternoon dedicated to The Frog Academy,
The Frog Academy launched in 2018 after the concept was tested with last year's conference audience. The model works by taking ideas and inspiration from schools and - where viable - converting them into real, practical solutions using FrogLearn, a highly adaptable VLE, and sharing the output for free.
Mark Anderson (ICT Evangelist) embarked on a tour ahead of Frog19 to visit Frog schools that had instigated the creation of new solutions under The Frog Academy model. He shared his findings along with video snapshots of his discussions.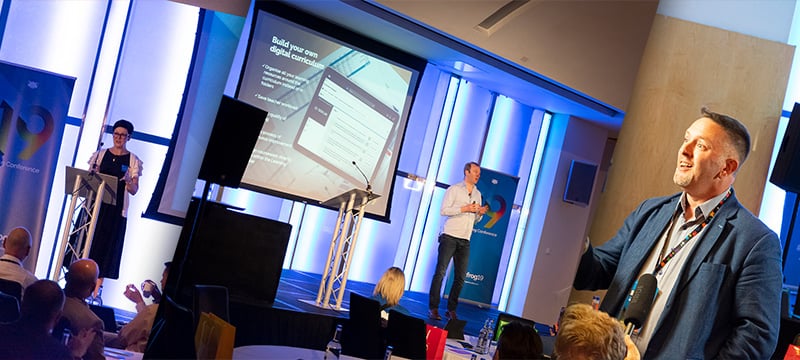 His session was followed by two workshops run concurrently. The Frog-led one was designed to help existing Frog users become more familiar with the creative tools available to them, whilst George Bligh from the Greenshaw Trust took those new to Frog through some of the ways to support adoption in school.
Gareth Davies, Frog MD, opened and closed the conference, ending with a 'What's available now and coming next?' which is always popular with Frog schools. A key message following the curriculum focus of the morning was that Curriculum Designer (previously only available in FrogProgress) would now be available free to all FrogLearn schools.
Gareth said, "It's important to us that the conference achieves more than just providing information for schools. That's important, but they also have to be given a discernible way to make the changes needed". The Frog Academy has been well-received so far, something which Gareth is very proud of: "The Frog Academy is about giving back to cash-strapped schools, if we can help them to achieve more with what they've got, then we've a workable solution all round."
It appears this message has hit the right notes with Frog19 attendees as they share feedback on their highlights of the day:
"Engaging speakers and seeing how involved Frog is with schools. Looking forward to the new feature releases."
Millais School


"Thank you so much for being a company that puts young people's education at the centre of what you are about."
St.Nicholas Church of England Primary School


"I liked the sense of community. The academy sets Frog apart and helps promote a sense of everyone working together in partnership."
Finton House School


If you'd like to speak with the Frog team, please complete the short form below and we'll be in touch: