50 Things to do before you're five (50 Things) was conceived to address the issue of children starting school life with low literacy and language skills.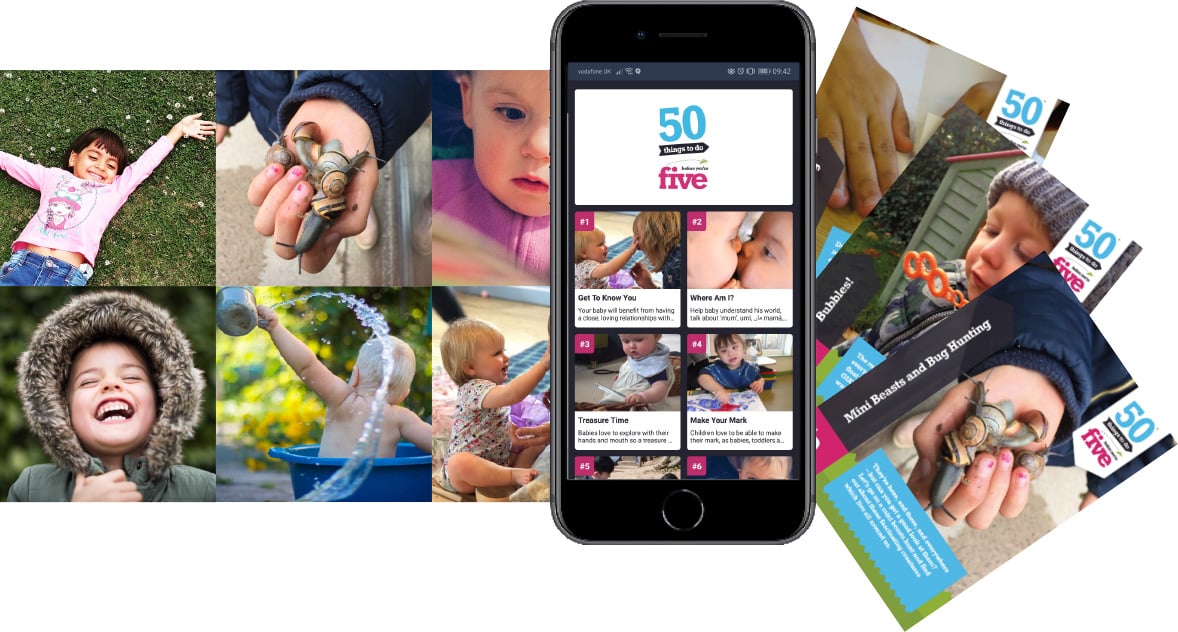 Life changing experiences
The premise of 50 Things is to provide free access to life-changing, fun, low-or no cost experiences for families. The outcome of which would help develop young children's skills and confidence, so that they enter primary school much better equipped for learning.
The idea soon became a reality thanks to the collaborative work between St Edmund's Nursery School, Bradford Local Authority and expert partners, including Frog.
The project required the design and build of a user-friendly mobile application which would help them to engage a wide audience and provide users with full control over their content. Frog's technology, already rooted in education, provided the ideal platform to base the application design on.
The project launched in Bradford, West Yorkshire in 2018 and attracted over 100 visitors for a demonstration of the application. Four local authorities have come on-board since it's debut. Calderdale being the latest addition, with a launch event held on August 7th to officially introduce the 50 Things app to the region.