Our fantastic FrogStore's new home is packed with easy-to-use, pre-built resources to make your life easier.

All the Themes, Templates, Teaching Resources, Widgets and Academy products are now in one place so you can browse and explore the content easily. The Teaching Resources have all been submitted by our schools and we've spent a little bit of time making sure all the sites available are up to date.
You can browse examples before installing. Our Support Team will install any resources on request to ensure each resource is in working order.
See the new FrogStore in action...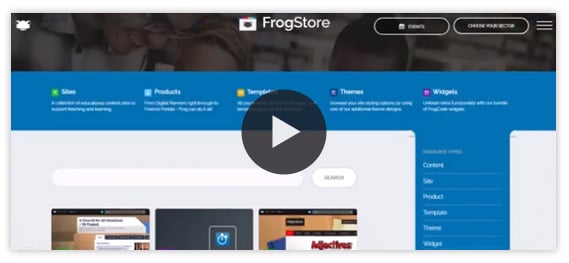 We love it when you share new resources to the FrogStore too – there's a form included where you can let us know about any or all the great things you've built.
And if there's something that you need but you can't see it, then drop us a line and we'll see what we can do!
If you would like any support on this or any other features, visit the Community or Get in touch