Did you know that you can stream recordings of National Theatre productions directly to your classroom? Well, now you do!
Bring theatre to life in the classroom with recordings of critically acclaimed, curriculum-linked National Theatre productions and learning resources with 'National Theatre: On Demand. In Schools'.
Free to use, the recordings are available on demand and require no special software. The plays are supported by comprehensive resources created by teachers and leading artists. Having won the prestigious BETT Award for Best Free Digital Content, the service is available to your school, now.
Go and take a look at the On Demand In Schools website for more information and to sign up for a free account.

P.S. Did we mention that its award winning too?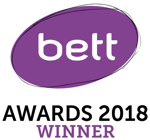 *This service is available exclusively to teachers at schools within the UK.