Set Teams meetings inside Frog
We are thrilled to announce the long-promised integration with Microsoft Teams is now available. Thank you for your patience while we made sure our integration was just right!
What do I get?
The new integration allows schools with Office365 to create meetings directly from assignments for their class. Frog synchronises with your MIS, which means you have no groups to manually create in Teams, just make an assignment and Frog handles the rest. A link in the assignment takes students straight to the meeting's lobby.
Take a look at this video to see more...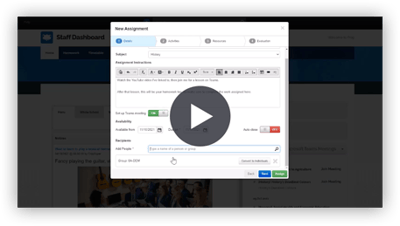 When can I start using it?
This is where your IT team come in.
We'll need them to configure your school's Office365 to work with Frog. We have documentation (available on request) and our Service Desk are ready to help...