Use Frog's NEW MS Teams link in Assignments to manage live lessons.
We recently Ribbited about the new Teams integration - that's coming soon - but it also represents great support for your new year preparations...
If you only use Teams for online meetings, Frog* will create those meetings for you, based on the school's MIS classes.
*Your IT team will need to set up the integration

Remember your Markbooks!
Speaking of MIS-linked classes...
Please remember that all of your students will disappear from existing markbooks in the new year. If you would like to keep grades and marking data, it is time to 'export marks to CSV'.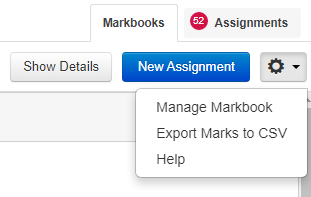 All Assignments will remain and can be reused.


We'd like to wish our Frog family
a great summer break!