As we countdown to all the fun of summer, we wanted to offer some tips on ensuring that your platform is all set for the year ahead. Two of our kind schools have shared their plans to help you.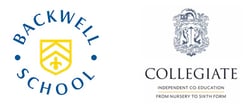 Both schools based in Bristol, entirely separately, have shared with us their strategies for Teachers and Admins for their start of year preparation for Frog.
Richard Gash at Collegiate School prepared a Word document for teachers – helping them set up their classes, remind them of some useful tools and inform them of elements of Frog they might not be aware of.
Meanwhile Deputy Head of Backwell School, Paul Conkie has a checklist for his Admin team to work through with key points throughout the year.


---

Both Richard and Paul shared their plans as part of their effort to become a FrogGenius; a self-study course on Frog, open to all. To find out more about the Community Accreditation courses, click the link below...


If you would like any support on the checklist tasks for Frog, don't hesitate to get in touch or share this link with relevant colleagues.