With a decision from Government to move away from isolating bubbles and towards testing, here's you can manage it in your Frog platform...
We asked a few of our schools how they intended to manage this new process in September and they've kindly shared their Covid19 Test Portals with us for inspiration.
Using Frog Forms it is possible to quickly collect test results, obtain necessary consent and share important information. We have created a COVID19 Testing Portal that you can download from the FrogStore...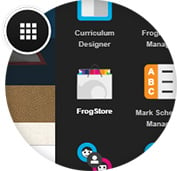 To install on your platform
Please access the FrogStore via the application link in your Frog platform and click install!


---

Special thanks to Gosforth Academy and North Lakes School!